Conference Venue
Auditorium - Camera di Commercio di Imperia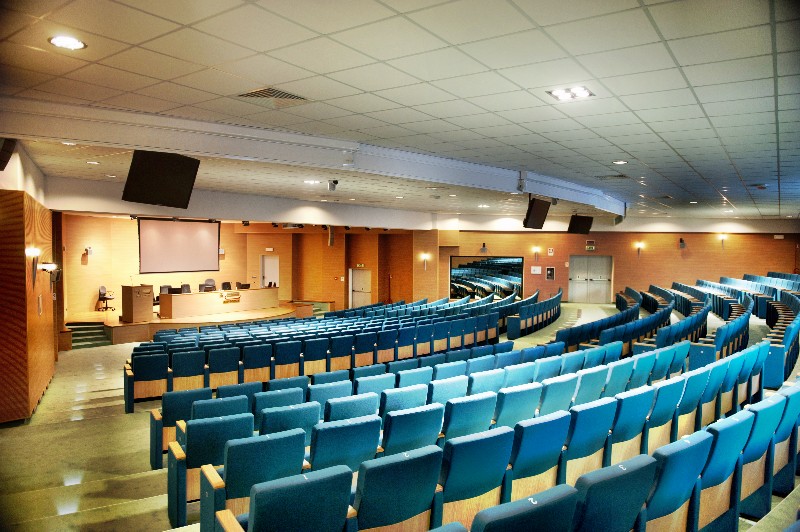 WFCS 2018 will take place in the Auditorium of the Chamber of Commerce of Imperia. The Auditorium is in the city center, close to Piazza Dante.
Directions
The Auditorium is in the "Camera di Commercio" (Chamber of Commerce) main building. The easiest access is from Piazza Dante.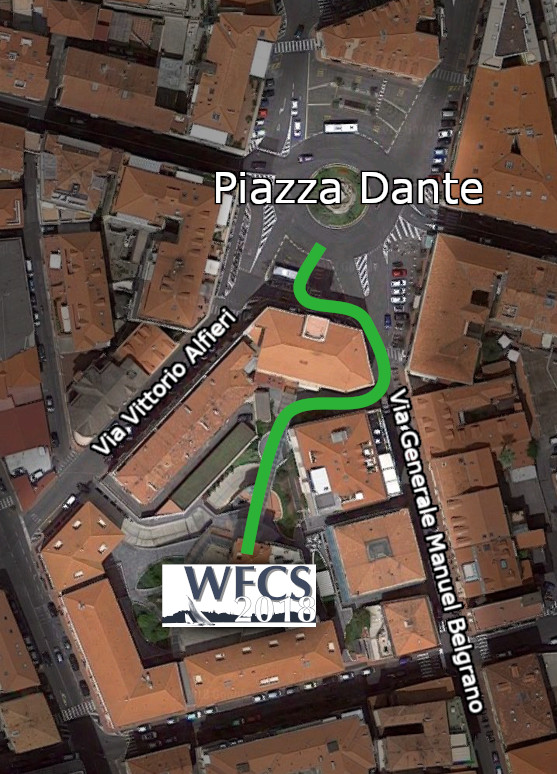 ---
From the Imperia Train Station
Piazza Dante (and the Auditorium) can be reached by public transportation from the Imperia train station, or by a 15 minutes' walk.
By bus: bus number 30/14 connects the train station with the city center (last stop: Piazza Dante). A bus is available approximately every hour, the timetable (in italian) can be found here

.
By Taxi: a taxi stand is placed in front of the station (tel. +39 0183 60800, +39 0183 292990).
---